Portable Outdoor Target Inflatable Football Gate
Because the inflatable goal can be used in different locations and offers many different options, make it ideal and very versatile. Thus, the goal, among others can be used for many (sports) events, activities, promotional purposes, (children's) parties and business events! This is a fun, challenging soccer game for all ages.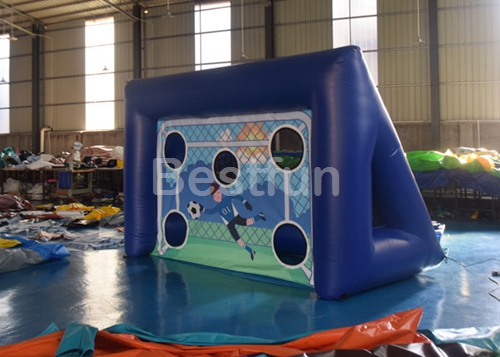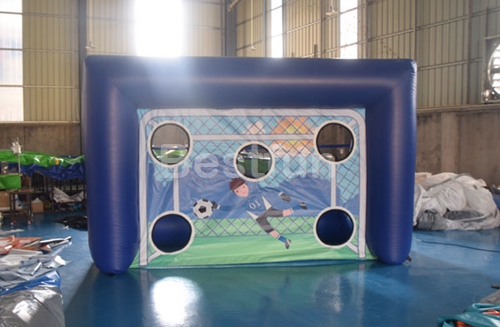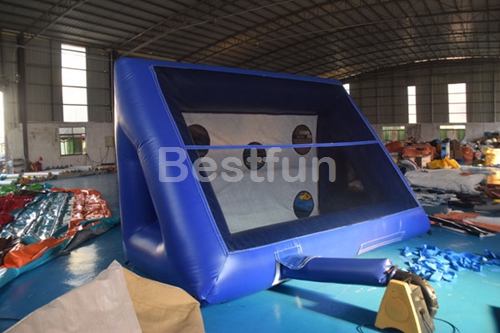 Shoot to Score
If your are taking the effort to shoot, you had better score! Practice makes perfect with this amazing Football Goal with Bed!
With the stiker, precision scoring is the key. with this special cloth, a striker can practice his skill, technique and precision. Try scoring the ball in different holes allowing you to optimize your focus and love of the sport! This will not be easy yet … but by removing the detachable fabric, you can instantly change this inflatable into an official soccer net. So the goal tender can practice his/her divin.