Board Game Inflatable Gladiator Jousting Arena
Gladiators style inflatable joust game is the inflatable version of American Gladiators. The game involves two participants (gladiators) who climb on top of a padded platform. Each gladiator strikes at his/her opponent with a gigantic baton. The object is to knock each other to the inflatable safety surround. Gladiators wear padded headgear to ensure a fun and safe environment.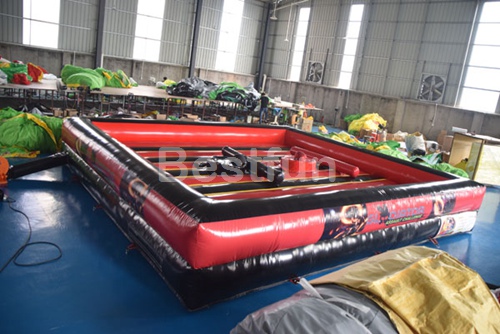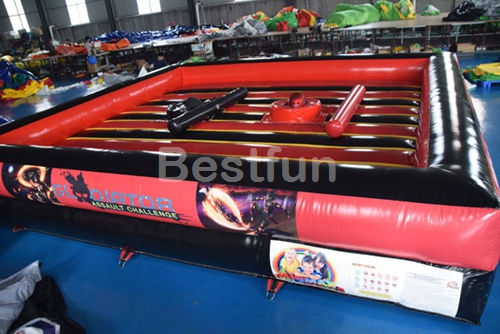 We mainly design and produce this Inflatable Gladiator Jousting Arena as you need, if you want any design, just send a picture or simple drawing to us.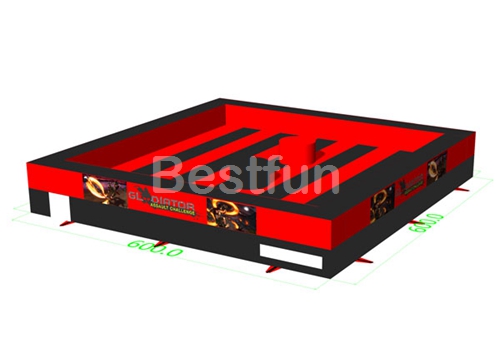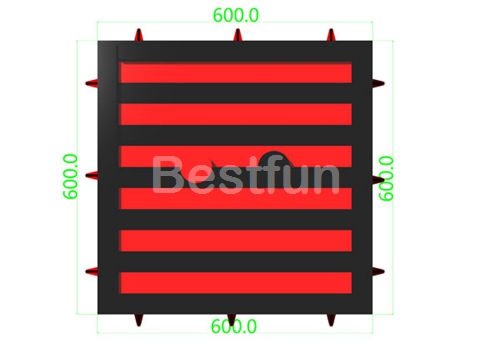 Everyone will look and laugh as opponents try to knock each other off their pedestal with a big, soft-padded jousting pole.