Inflatable bungee run with basketball hoop shot
Get ready for the race of your life! With this 2-lane bungee run inflatable, you and your opponent sprint for the lead,only to be snapped back at the last second by a powerful bungee cord ! Who will master the challenge and reach the end of the Bungee Run first? The trick is: run fast enough to get ahead,but not so fast the bungee brings you back to the start in the blink of an eye. Ready? Set? Go!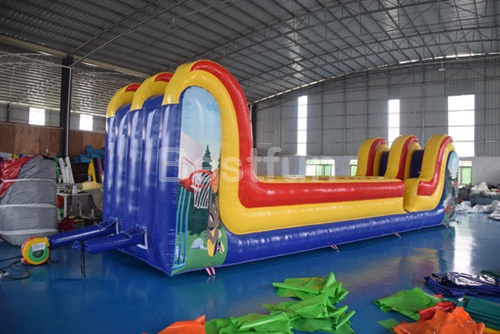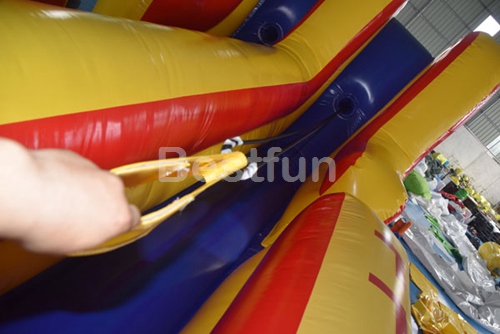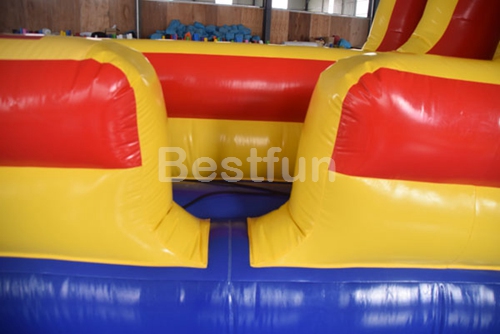 Details of this inflatable bungee run
1. Reinforcement Belt: Double to fourfold stitches to make sure product firm and extend use life span.
2. Wind ring: The metal ring sited at the bottom of inflatable products to fix product, stop swing.
3. Air Outlet: Linked with high quality zipper cover, it is well sealed after inflated; conveniently and quickly when need to deflated.
4. Blower pipe: 1.5 to 2 meters long PVC blower pipe to make sure that blow smoothly.