LED light Halloween inflatable snow globe
Inflatable snow globes are typically made to be used as an outdoor decoration and most often are quite high. Inflatable snow globes have the basic shape of a regular snow globe and come in unique background.
Make a snowstorm, blizzard or flurry with the piles of super light and fluffy artificial snow and experience the magic, merriment and romance of a winter wonderland — any time of the year with our giant inflatable Snowglobes. The Snowglobes can be customised to resemble any environment — a beach, city scape, underwater world, forest, alien landscape.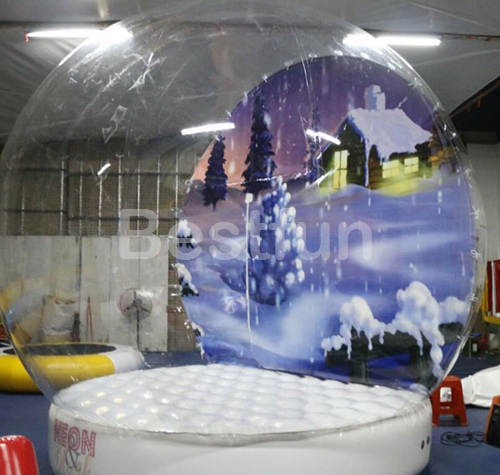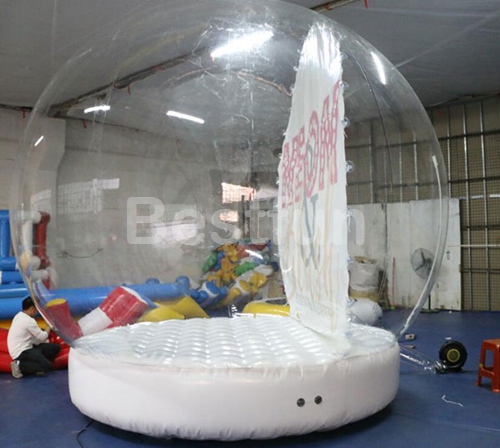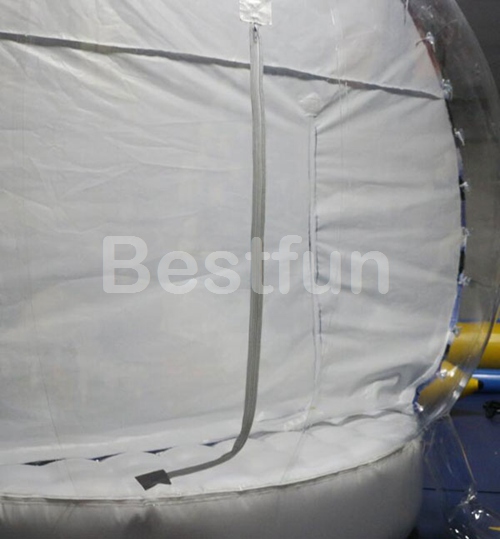 Our huge inflatable snow globe can cater for up to 6 people at once! Once inside, both kids and adults can enjoy playing in the artificial snow. This is something entirely unique for your Winter themed event or Christmas party and creates a great photo opportunity. We can also arrange to customize the rear backdrop to include your own brand, design or logo.