Inflatable slides are also a popular item in addition to the popular bouncy castles, inflatable water parks and other inflatable games. Inflatable slides can be combined with bouncy castles, inflatable water parks and other inflatables to make these projects more interesting and interesting. Today let's tell you how to choose a inflatable slide.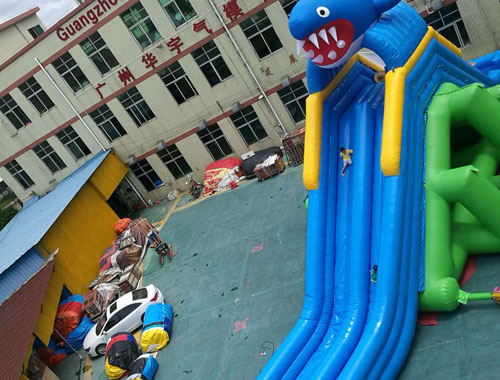 I believe that when you purchase an inflatable slide, you will not be satisfied with just buying a normal qualified inflatable slide. There are many criteria for testing inflatable slides, and materials are of course an essential part. The material of the inflatable slide is generally made of PVC material, and the wear resistance of the material can be perceived from the aspects of thickness, texture and elasticity by touching with both hands.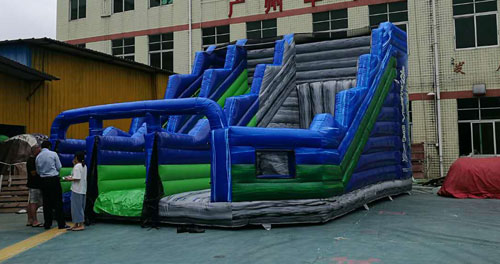 In addition, material must be non-toxic and non-irritating. Many children love to play inflatable slides, but children's skin is known to be fragile and sensitive, so non-toxic and non-irritating materials are needed to protect visitors from damage. Of course, the cold resistance and flame retardancy of the materials also need attention. These properties are not only indicators for ensuring the life of the inflatable slide, but also the most critical place in an emergency.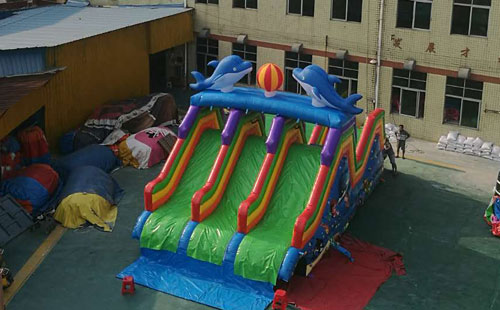 As an entertainment project can attract tourists is the key point of this product, so the color of the inflatable slide is also critical. Bright colors can instantly attract the attention of tourists, which makes the inflatable slide more attractive and attracts more tourists. If the color is not beautiful, it will cause a counter effect, which makes people feel very low.
Workmanship and design can be said to be the soul of inflatable slides. Inferior workmanship and unreasonable design not only waste good materials, but also cause a large degree of safety problems in your inflatable slides. Imagine that when tourists play in the inflatable slides, due to improper work, the holes in the seams will be unimaginable. Unreasonable design will make the inflatable slides difficult to play and not safe.