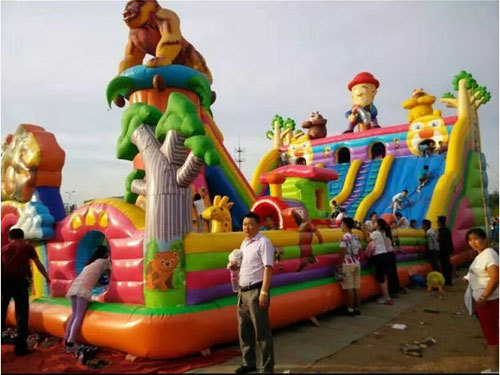 Inflatable slides are mainly divided into two categories, dry slides and water slides. Although they are two different types in style, but both are the most popular in the playground. Today, we tell you how inflatable slides operate.
In addition to the bright colors, the beautiful and novel appearance is also a very important aspect to attract tourists. Inflatable slides should not be limited to a single slide. It is possible to add elements of cartoon characters to make the inflatable slides more childlike. In addition, you can also add some interesting places on the ladder, otherwise many tourists will not want to experience the monotonous and boring ladder.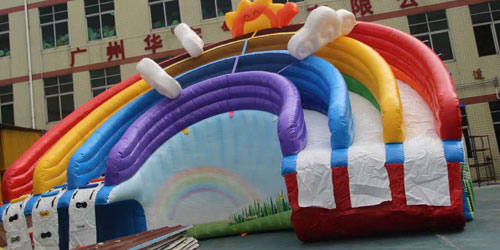 When it comes to the appearance, we have to mention the design of the inflatable slide. The reasonable design of the inflatable slide can give visitors a great experience and is also the key to the inflatable slide. The design not only needs to consider the appearance of the slide, but also pay attention to the slope of the slide, so that customers should be safe when experiencing the stimulation of the slide.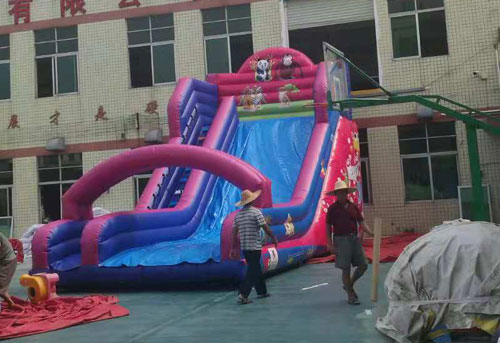 Safety is not only closely related to materials, but also related to design and workmanship. It is best to use PVC mesh fabrics with high wear resistance and heat resistance. When designing, we must fully consider every detail of the inflatable slide. It is necessary to use the appropriate line technology according to the characteristics of different parts of the inflatable slide. Of course, it is also necessary for the operator to pay attention to safety during the operation, and inspect and maintain the inflatable slide at regular intervals.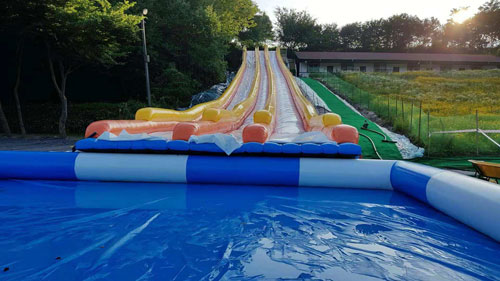 In addition to the quality of the inflatable slides, the operators can also use some appropriate business strategies to attract repeat customers. After all, the cost of play must be considered by tourists. Visitors are of course more willing to go to cost-effective places.