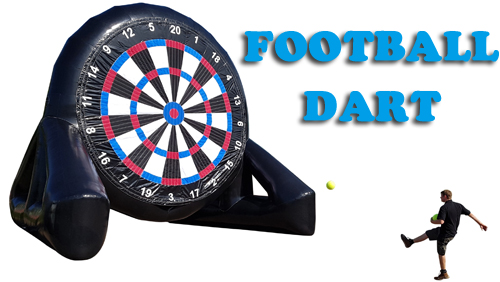 Inflatable Soccer Dart Game
Inflatable Soccer Dart Game is the new latest craze for any event. People plays it in the same way as darts but with a giant dart board and football darts that stick to the darts board. As it is suitable for all ages from young kids to the oldest adult, it becomes the latest trend in the whole world.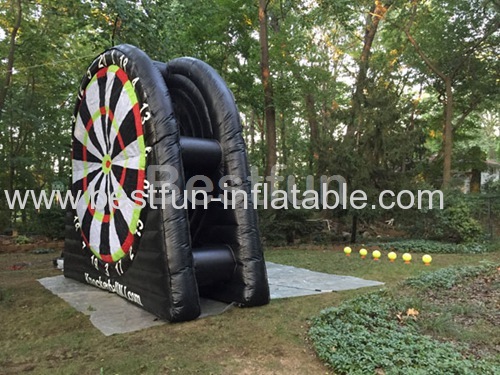 | | |
| --- | --- |
| Item | Inflatable Soccer Dart Game |
| Material | 0.55mm thickness heavy-duty, laminated and coated PVC tarpaulin |
| Color | Red, blue, green or your requirement |
| Size | 3m, 6m, 8m high or can be customized |
| Payment | T/T, Western Union, Escrow, PayPal |
| Shipping Method | By air, by sea or by Express |
| Accessory | Velcro suit, air blower, repair kits |
| Packing | Strong PVC bag for stick soccer dart and carton for the air blower |
| Printing | Logo, Banner or picture is available |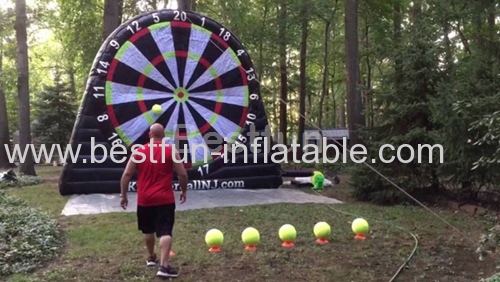 This Inflatable Soccer Dart Game is very convenient and flexible which is widely used as party games, events, sports and so on. Inflatable Soccer Dart is perfect for all occasions and ages.

To play footdarts it is really simple to participate in and the same rules as standard darts but instead of throwing the actual projectile then you kick a football. Here is how to play foot darts:
1.Inflate the Equipment
2.Set the line from where you kick the soccer ball from
3.Run up and kick the football to hit the dart board
4.Tally up scores or play around the board game
5.Next player shoots and you keep track of the score like you would using a dart
Once you have finished using the equipment, it's just as easy to pack it away again for storage. Check out the video below to see the process from start to finish.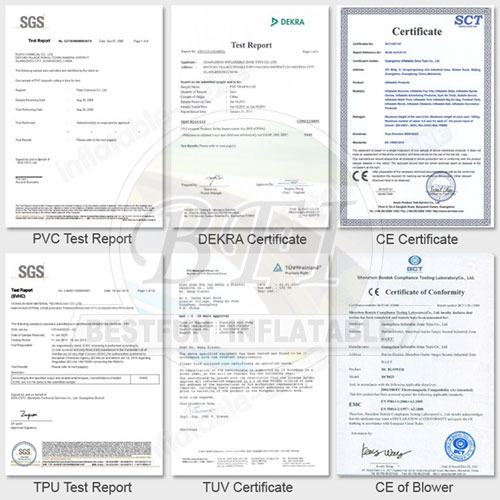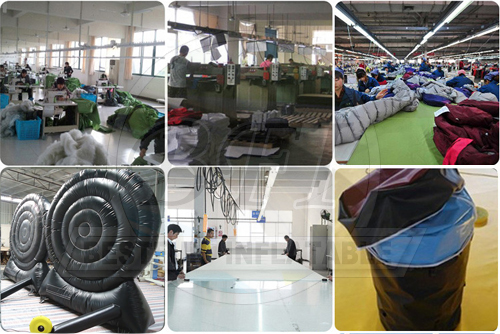 Inflatable Soccer Dart Game seems quite fun and a good way to practice your target score in your next football game. If you need to order or have anyother questions, please contact us as the following information: