Large double lane Lava Inflatable Water Slide
Let's flew over the lava flowing into the water, this double lane water slide can give you this felling. We print in full with the lave, what is more, we make it twist, that will make it exciting.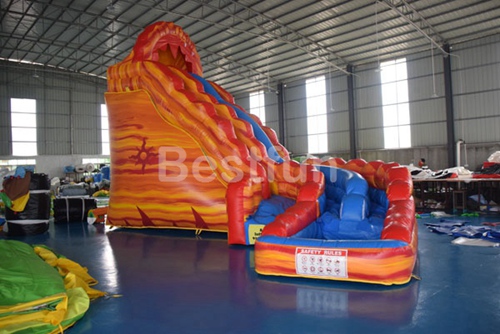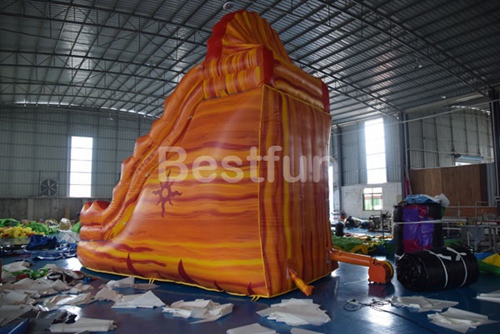 Hot! Hot! Hot! Come on and slide to the water, we make a small pool at the end of the slide, when you through the volcano, you will into the water, that is so cool!