Pirate Ship Castle Jumping Castle Bouncer
This all full color printed inflatable pirate slide has an amazing and realistic look! The prints and 3D objects are helpful tools to allow the immagination to soar and have a wonderful experience. Moreover, this large inflatable pirate ship slide will be a highlight at any theme party or event.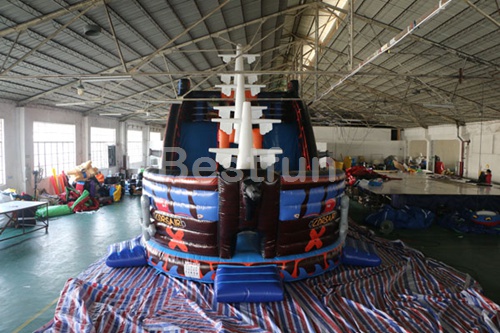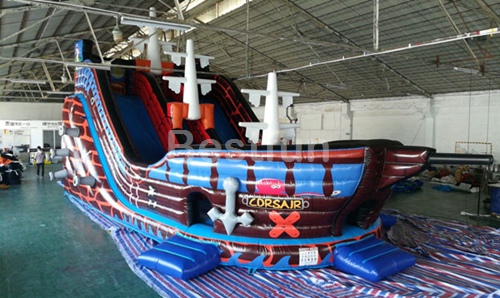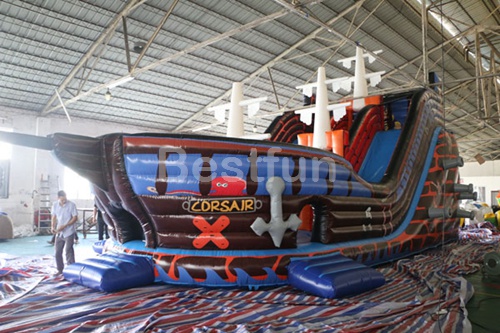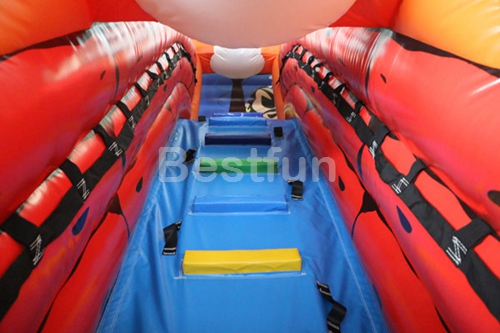 Furthermore, it will do well among both larger and smaller children. In addition, the entrance has two large 3D cannons and at the jumping surface of the ship, there is a large mast with other 3D object around the ship.