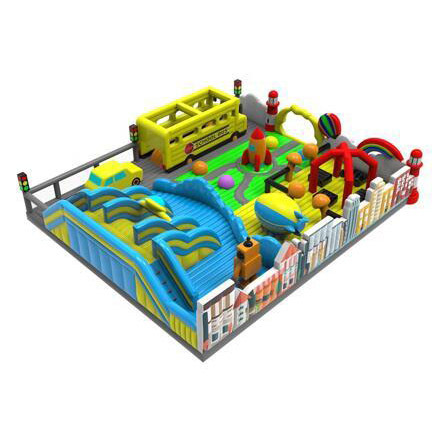 Inflatable amusement park is a popular entertainment for children, but do you know the correct usage of the game on inflatable amusement park? There are some points need to pay attention, Bestfun inflatable show you as below.
1. Fence. Inflatable fence around the toy to prevent children from danger in unexpected situations, plays a great protective effect. When kids play, prohibit lying, riding and other dangerous actions on the fence.
2. Slide. Children can climb and slide on the landslide. Prohibited stay together or jump from the slide, that is danger.
3. Climbing. When someone is climbing, forbid anyone to stand below. Can not jump down directly when you on the top, slide down or climb down.